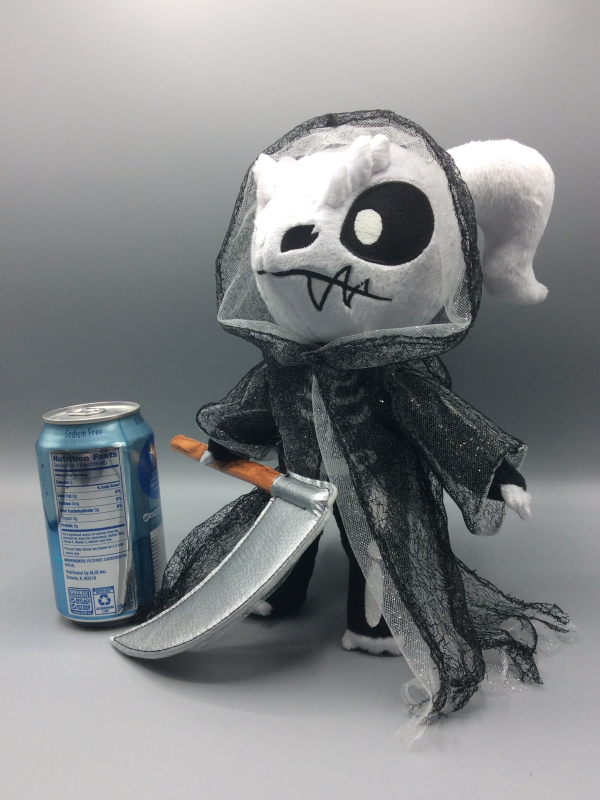 Adventuring Party 0.5 – DEATH OF DRAGONBORNS
This is another single-character "party" – ᴅᴇᴀᴛʜ ᴏꜰ ᴅʀᴀɢᴏɴʙᴏʀɴꜱ, the Grim Reaper who collects dragonborn characters after a TPK.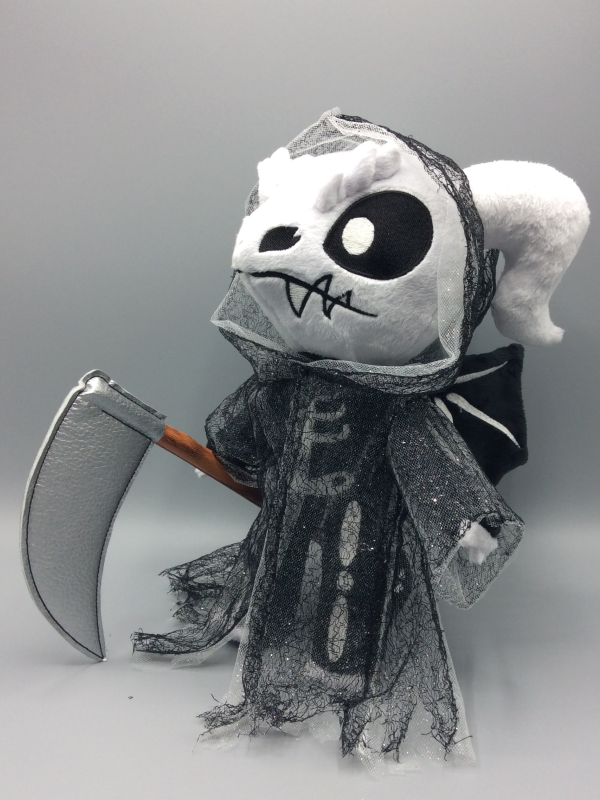 ᴅᴇᴀᴛʜ wears a gauzy robe that sparkles in sunlight and glows in the dark, and carries a removable scythe made of upholstery and decorative vinyls.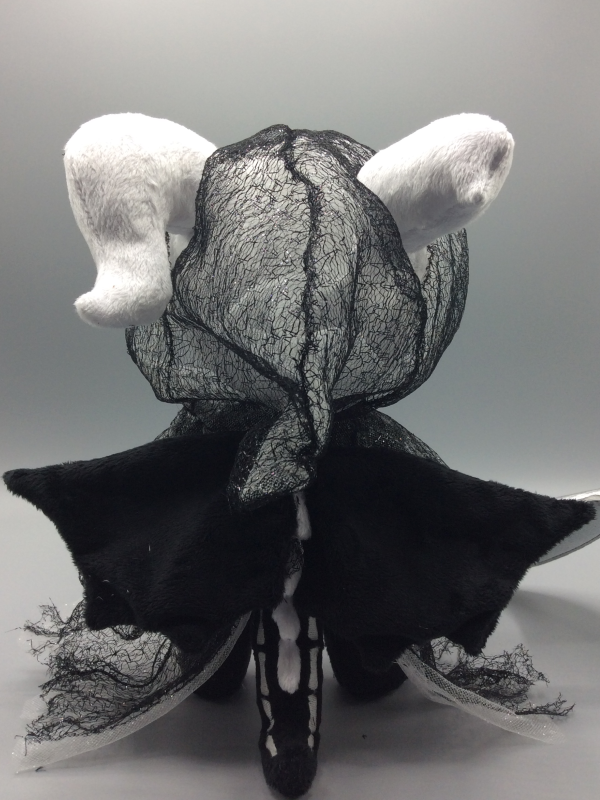 One of ᴅᴇᴀᴛʜ's horns is broken; there's probably a story there.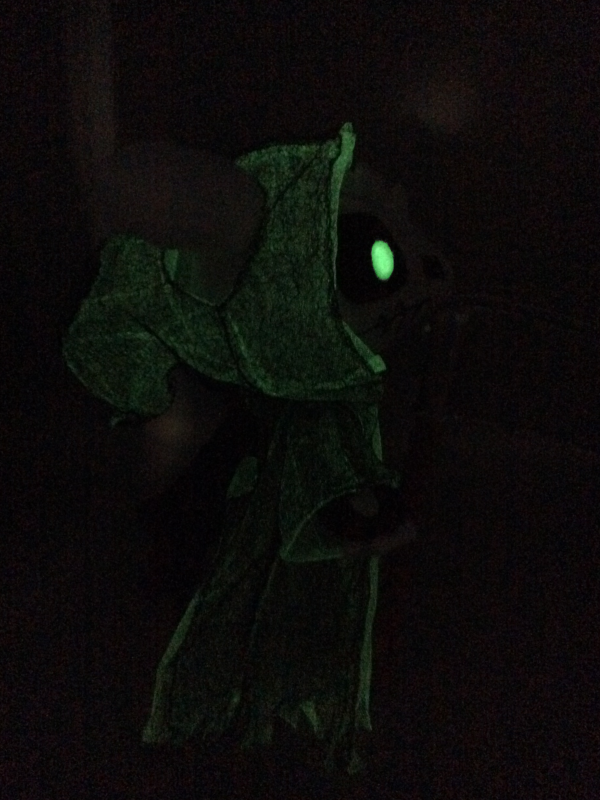 Although it's difficult to photograph, both ᴅᴇᴀᴛʜ's pupils and cloak (actually the lining) glow in the dark.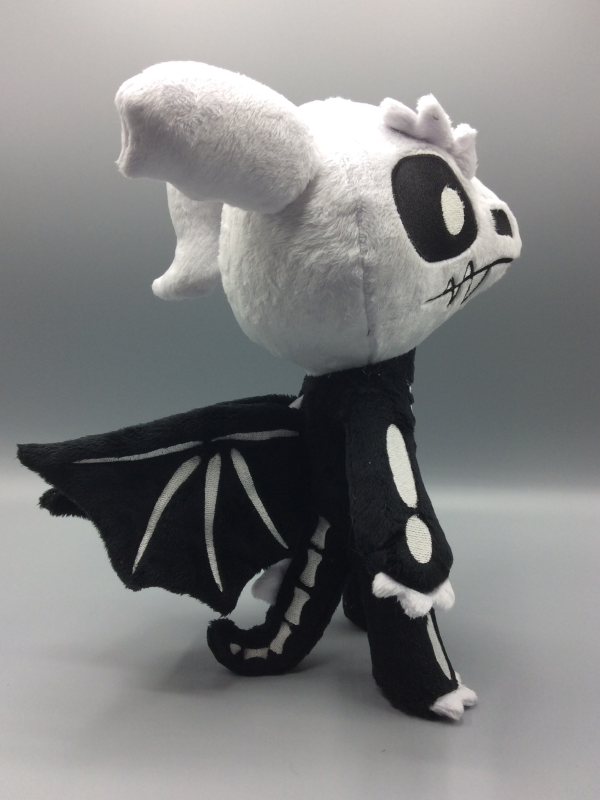 ᴅᴇᴀᴛʜ doesn't have a character sheet – it's ᴅᴇᴀᴛʜ.
Specifications:
Head: Dragon (White Minky)
Ears: None
Hair: Nose Spikes (White Minky)
Eyes: Plain Grim Reaper (1005)
Eyebrows: None
Mouth: Grim Reaper (1005)
Horns: Wavy (L)/Broken (R) (White Minky)
Body: Dragon (Black Minky, Grim Reaper Embroidery 1001)
Arms: Dragon Arms (Black Minky, Grim Reaper Embroidery 1001, White Minky Claws)
Legs: Dragon Legs (Black Minky, Grim Reaper Embroidery 1001, White Minky Claws)
Tail: Dragon body (Black Minky, Grim Reaper Embroidery 1001)
Wings: Fin Dragon (Black Minky, Grim Reaper Embroidery 1001)
Cloak: Grim Reaper Robe, Split Back (Cosmic Sparkle Mesh Black/Wyla Glow in the Dark Tulle)
Shirt: None
Pants: None
Headgear: None
Accessory: Scythe (Silver leather-texture upholstery vinyl, wood-grain vinyl, dowel)
Status: